Gallery
Some of our customer's bikes for your viewing pleasure...
If you would like to have your machine featured, send us some pictures!
---
Justin Dingle used our swept back header and extra short megaphone on his 1976 XT500. With a custom bracket, he says it works and sounds great.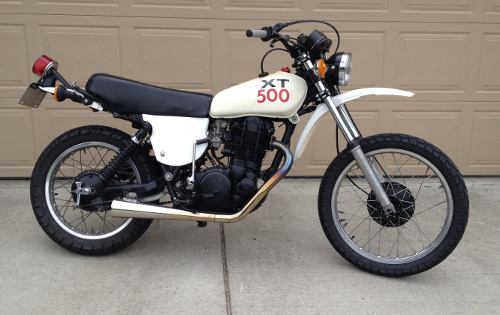 ---
Bob Powell of the UK built this SR/XT from scratch. Features MotoLanna Superlite swingarm, front fender, top yoke, exhaust system, brake arm, and rearset footpegs.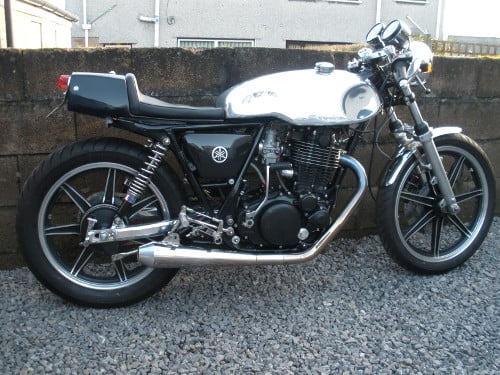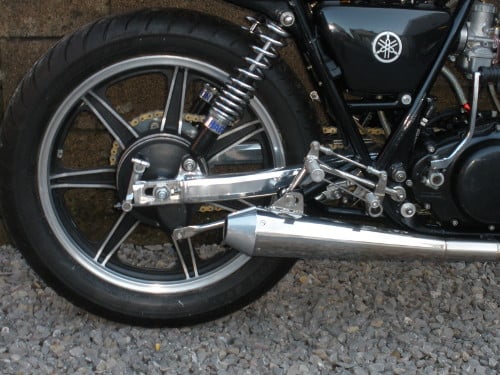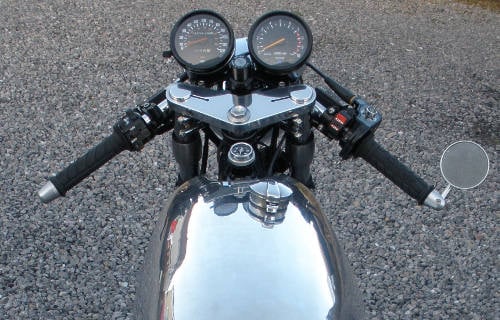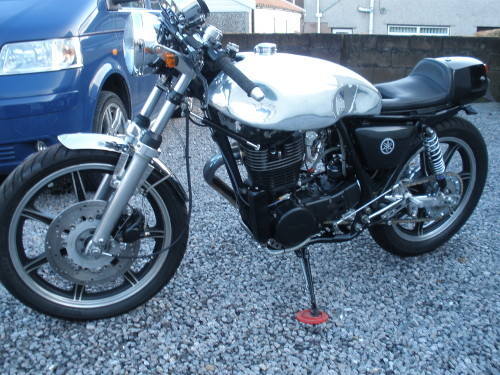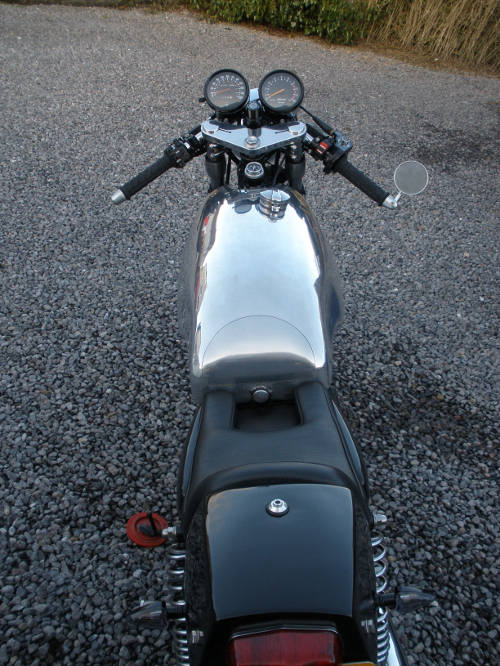 ---
SR belonging to Michael Strand, Koping Sweden.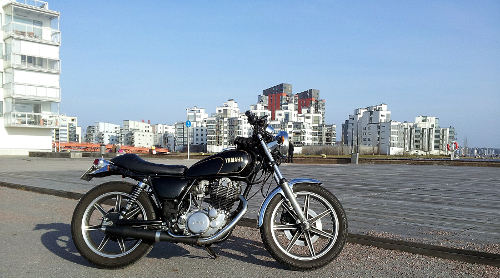 ---
Andrew Armstrong of ON. Canada used our Cafe Seat on his mean green '74 Kawasaki h2b 750 Triple. Nice work!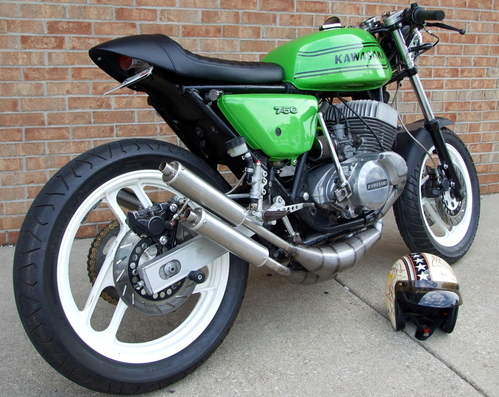 ---
This spotless SR belongs to Dave Homan of the United Kingdom.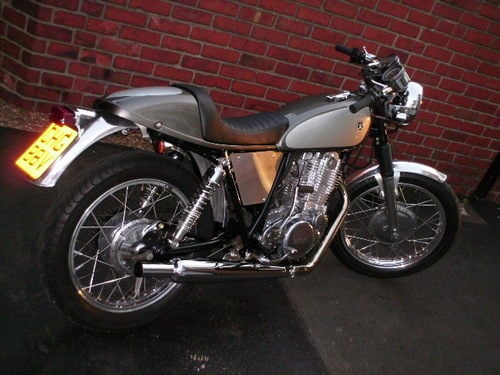 ---
Greg Hageman of Doc's Chops built these two great looking machines based on the Yamaha 750 and 920 Virago. Both bikes feature our Cafe Racer Seat.
Photography: ©erick runyon/choppershotz.com
This 750 was built for season two of 'Cafe Racer' on the Discovery Channel.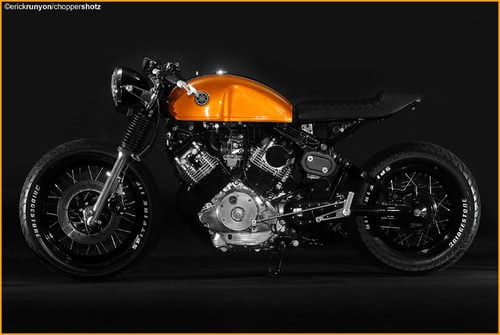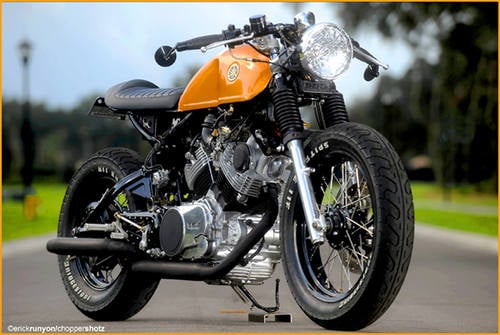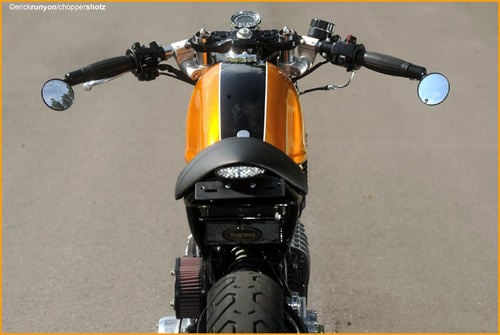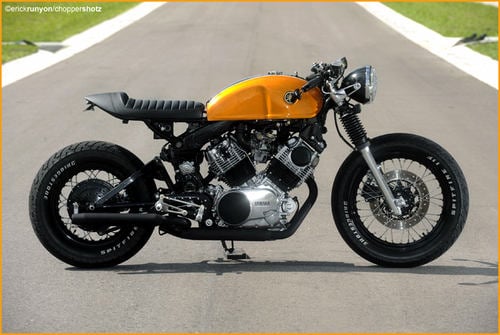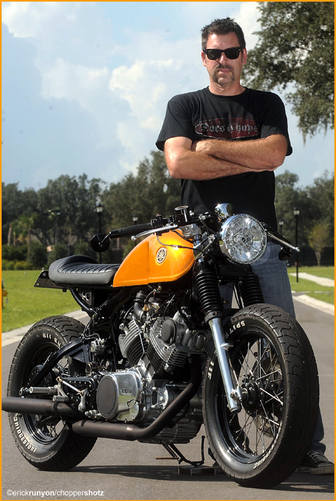 The 920 was built for a client in Kansas City.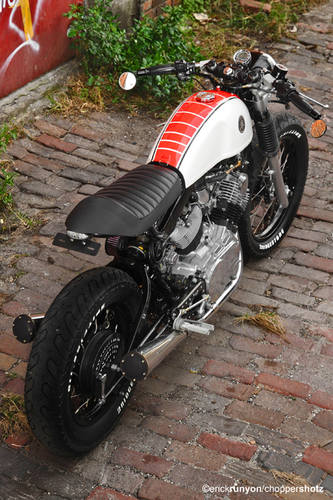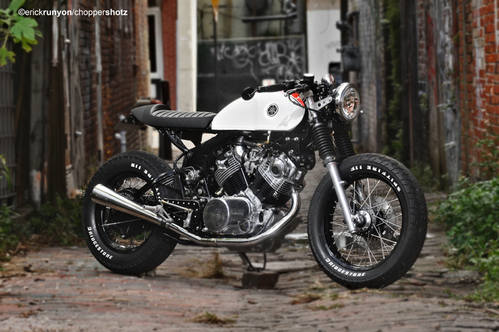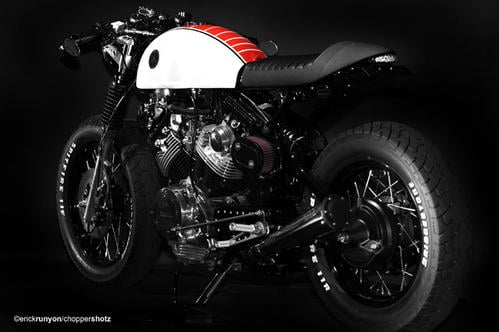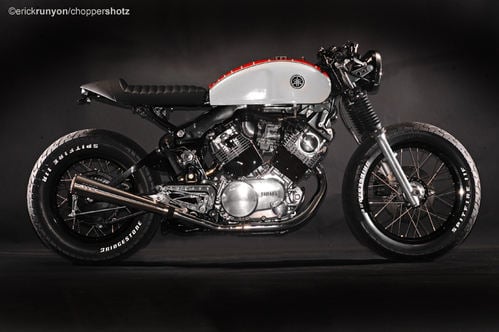 ---
Very tastefully modified SR500 owned and built by Yann Bertaux of France. "I bought it this summer for my forties. Great bike and great sound. Very good to drive in mountain road in the French Alps."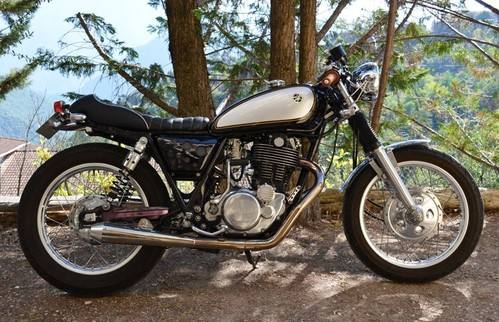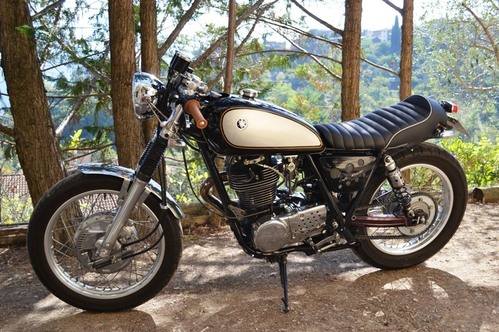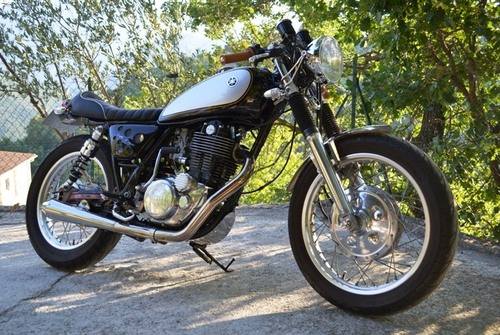 ---
SR500 owner Doug Young (right) had his longtime buddy, Squeaks O'Connor, turn his stock SR500 into this beautiful cafe racer. The engine has all the high performance parts including intake porting. This bike runs incredibly strong and surprises everyone who rides it and is a major blast to have fun on.
Not a bad job for a couple of young Alaska boys.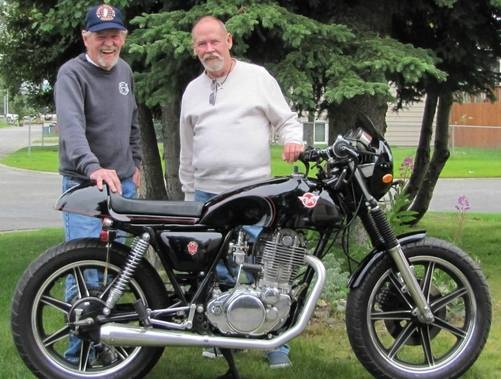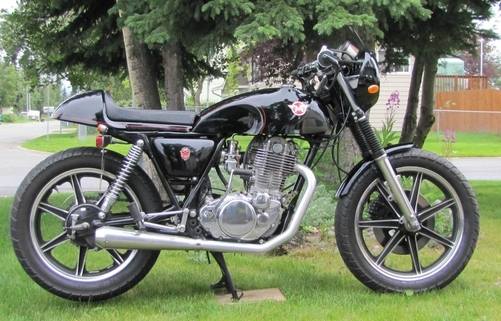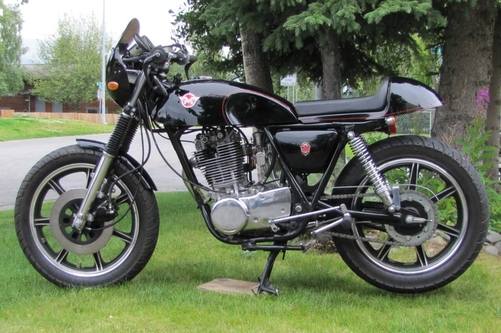 ---
Super nice SR400 built by James Fox of Hua Hin, Thailand.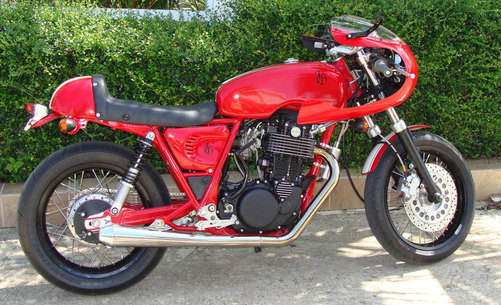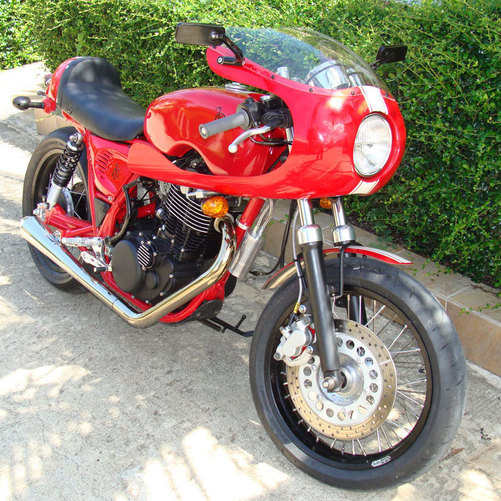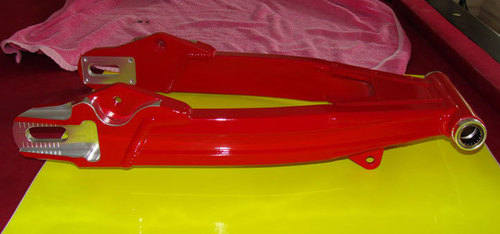 ---
SR400 belonging to Ren De Haas of New South Wales. Built by Ren and Drifter Bikes.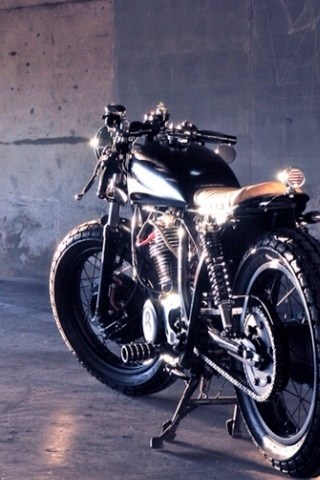 ---
Bruce Larsen of Mandurah, Western Australia.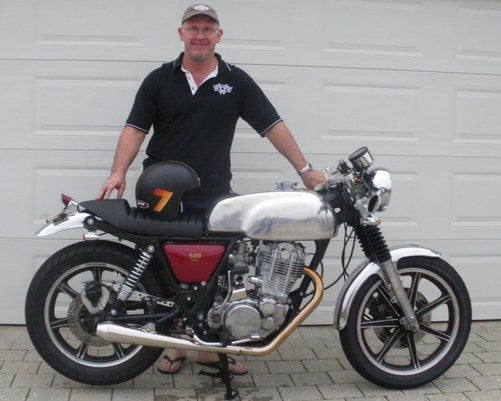 ---
Very tidy SR belonging to Craig McClure of New Mexico, USA.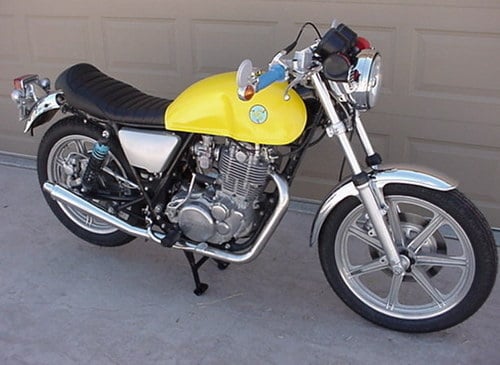 ---
SR belonging to Cees Lengers of the Netherlands.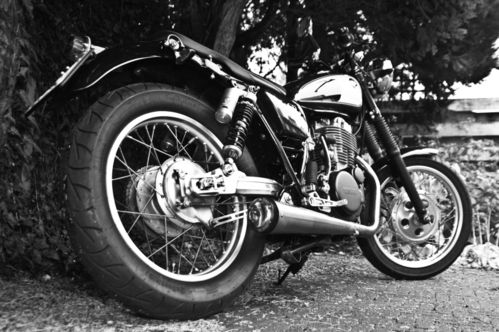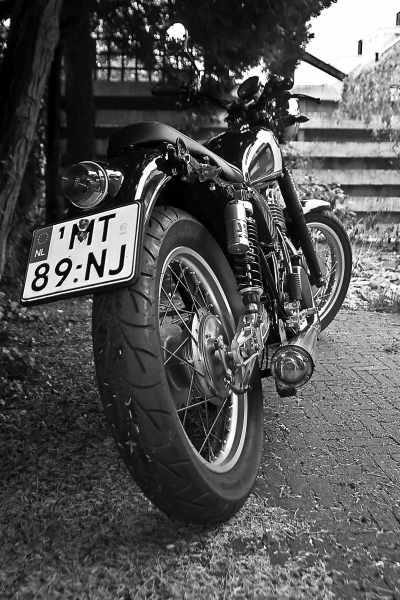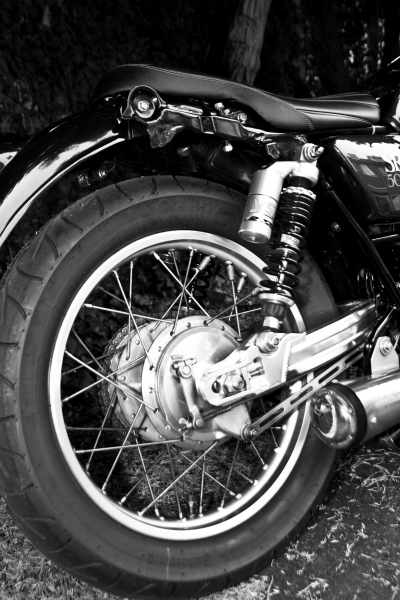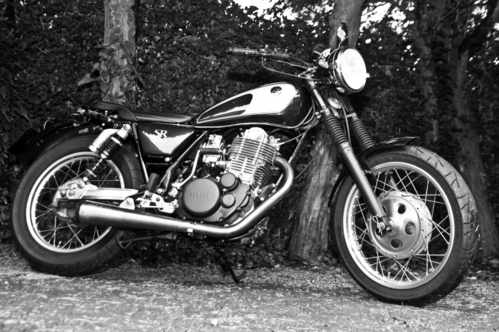 ---
The Limey from limeybikes.com built this XS650 cafe racer, known as The Hornet, and chose to incorporate our alloy swingarm. We like it!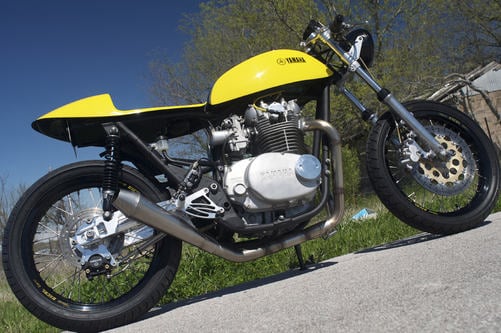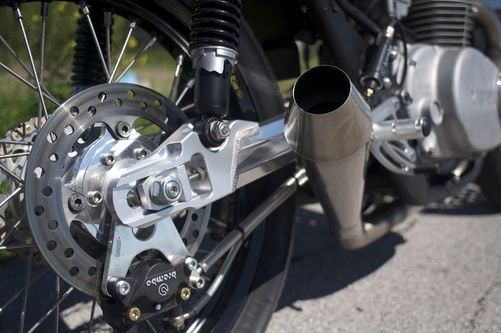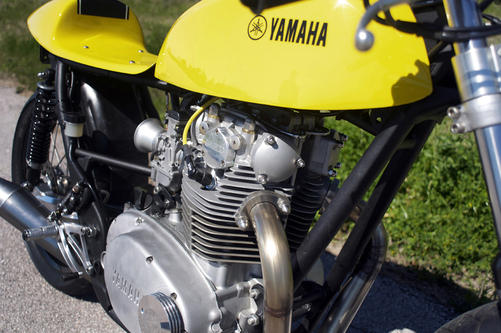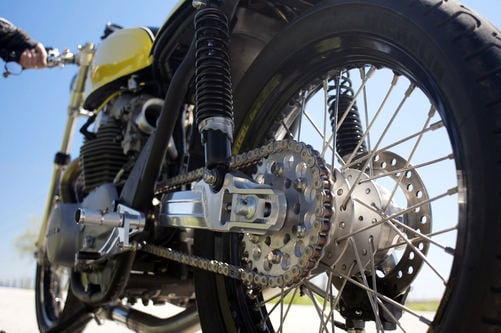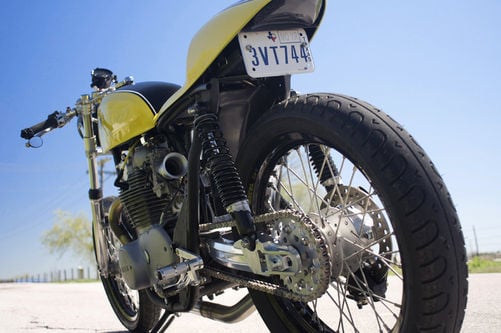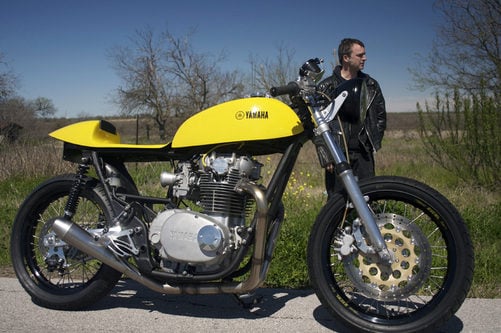 ---
SR belonging to Peter Hitchborne of South Yorks, United Kingdom.

The evolution continues...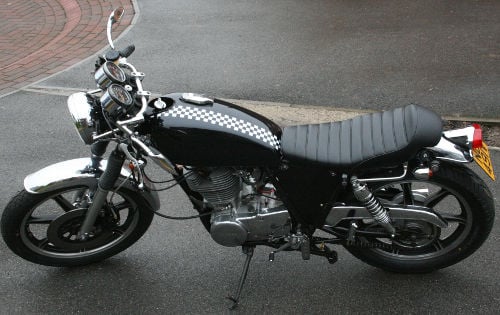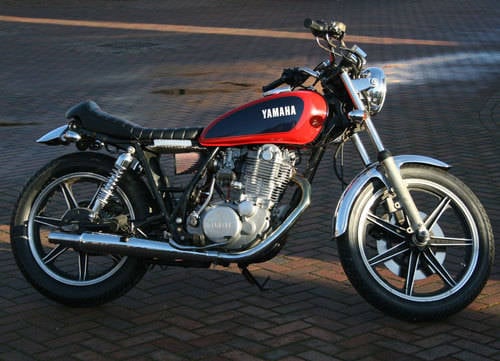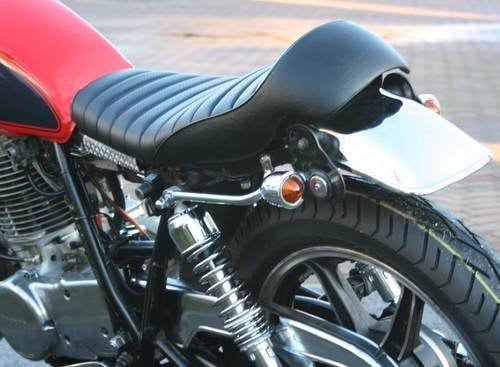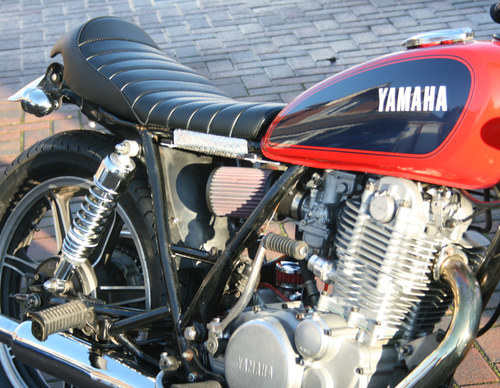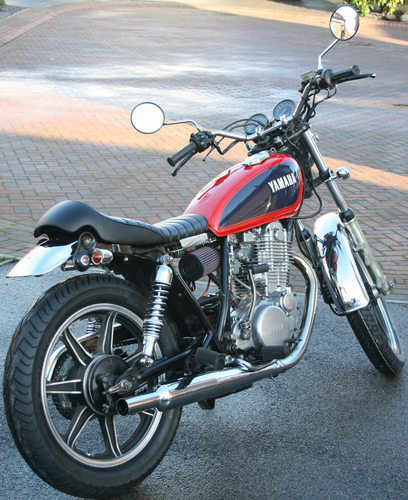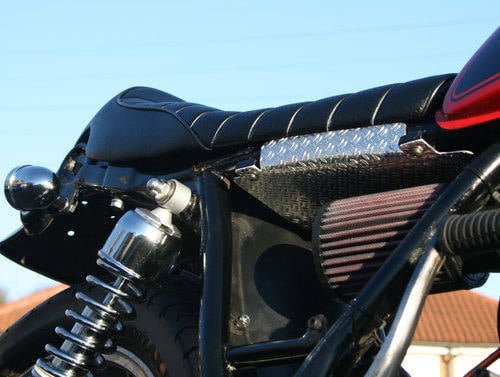 ---
The meticulous work of Retro Speed Style 61.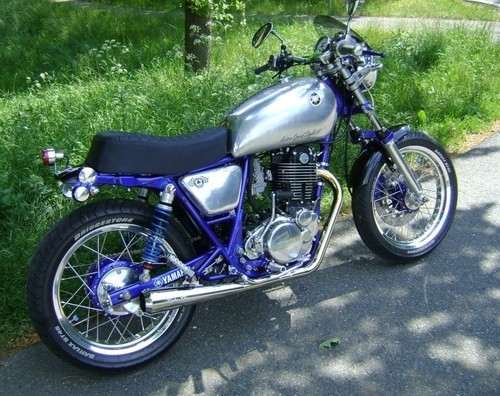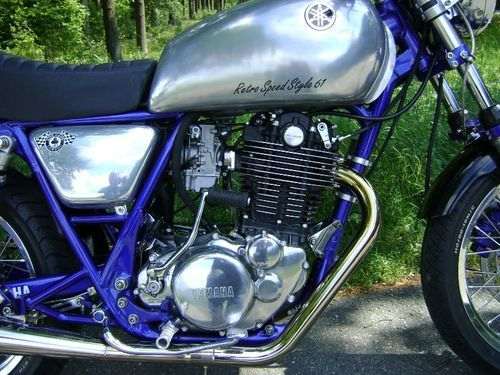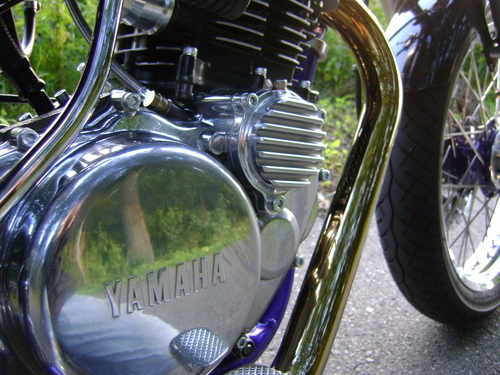 ---
Yamaha XS650 built by:
Christian Condo
Modern Motorcycle Company
Melbourne, Australia
+61 (0)3 9005 6746
---
This sanitary and unique SR500 is owned and built by Mike Common of Montreal, Canada. Very nice.
If you would like to have your machine featured, send us some pictures!